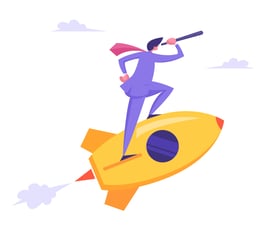 On the 20th of April the Chancellor of the Exchequer announced the introduction of the Future Fund Scheme which aims to support UK Innovative companies that have been impacted by Covid-19. The scheme allows companies to access capital through convertible loan notes, which is matched by the UK government. For more information on the specifics of the scheme, please visit our Future Fund Scheme Blog.
The initial consensus of the introduction of the Future Fund was welcomed, however, there were plenty of questions surrounding the eligibility for S/EIS investors and if the match funding would qualify under the S/EIS schemes. On the 18th of May, the UK government released more information, giving some clarity surrounding previously unanswered questions. In simple terms, the Future Fund scheme is not available for matching EIS investment, as the convertible loan note element and state aid restrictions, makes it unqualifying. On a more positive note, HM Treasury have stated that there are future possibilities that alternative schemes could be implemented that will be S/EIS friendly.
The recent government update highlights that the scheme will be on a first come first serve basis, that no specific sectors or geographies that will be targeted, and that there will be a queuing system. The update guidance also advised that the £250,000 raised must be from third party investors, receving capital from founder loans and connected party financing are not qualifying factors. The scheme opened for applications on Wednesday the 20th of May, for more information on how to apply and the documentation required, click here.
Whilst the Future Fund will help a selection of start-up companies, there will be plenty who still remain negatively affected by Covid-19 and unsupported by the current government scheme available. Organisations like the EISA have been liasing with the the relevant government bodies to find a solution to support start-up/high risk companies that do not meet the requirements of the Future Fund.