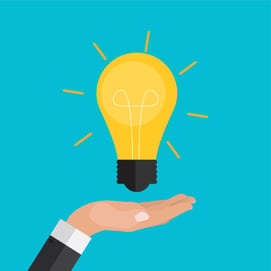 Many UK businesses have found themselves in uncertain times, forced to cease a vast majority if not all of their trading activities. The UK Government have introduced different measures to support businesses and employee's over the last four weeks, including furloughing schemes and business grants. To be eligible for the grants, businesses need to meet certain conditions, one of which is trading criteria. Many innovative, early stage start-up companies are still in their R&D stages, with limited trading history or are in the preparation to trade stage and do not meet these conditions.
To support innovative companies, the government announced the Future Fund Scheme, which will issue convertible loan notes to assist qualifying companies who are experiencing financial difficulties due to the implications of the Coronavirus. The scheme is set to open at the end of May in partnership with the British Business Bank and initially will have £250,000,000 available.
To be eligible for the loan, the business must have raised at least £250,000 in aggregate in previous funding rounds from private investors in the last five years and the business must be unlisted and registered in the UK. In the circumstances of a corporate group of companies, only the parent company is eligible for the loan. The Future Fund Scheme monies being made available by the UK government are required to be matched by money from private third party investors. The maximum the government will fund cannot exceed 50% of the total (with the remaining amount coming from investors).
The minimum amount provided under the loan will be £125,000 and the maximum amount will be £5,000,000. The funding is intended to be used as working capital by the company to survive these challenging times. Using the funding to repay borrowings, pay dividends or bonuses is excluded. On the the government website it states that: "The bridge funding shall automatically convert into equity on the company's next qualifying funding round at a minimum conversion discount of 20% (the "Discount Rate") to the price set by that funding round with a company repayment right in respect of the accrued interest. The Discount Rate will be higher if a higher rate is agreed between the company and the matched investors."
There will be no valuation cap on the price that the loan converts into equity at the next funding round. The interest rate of the loan will be a minimum of 8% per annum and is to be paid on the maturity of the loan, the government interest rate can increase if the agreed interest rate between match investors is higher than 8%.
The information regarding the specifics of the scheme including how it will impact other schemes such as SEIS and EIS are quite vague at the moment, but it is expected more clarification will be available before the scheme is set to open. More information on the scheme is available at the governments website under headline terms.