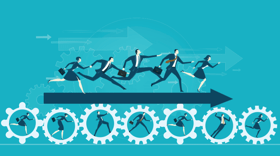 "Sapphire obtained our SEIS and EIS advance assurance without any HMRC questions within two weeks, and their help in drafting the investors Information Memorandum was invaluable. Thank you for getting this all completed so professionally." Maksim Selezniov, Vitaoil International Limited.
Description:
Vitaoil International Limited will seek to produce Omega-9 cold-pressed rapeseed oil. The first stage of production capacity in the UK is targeted to amount to circa 16,500 tons of raw material (rapeseed) per year. The Company seeks to build three plants within five years in Europe and America which will increase the annual capacity up to 150,000 tons of raw material. The availability of low-cost technology allows production of premium quality oil with high Omega-9 content and high-protein cake for agricultural needs. In case of any rapeseed shortages, the project technology will allow the use of sunflower as the raw material with a minimum changeover required. Cold-pressed rapeseed oil filled in 1 l, 0.5 l and 0.25 l glass bottles will be marketed through UK retail chains. Hot-pressed oil will be purchased by wholesale buyers for further reselling in China. The oil cake will be supplied to consumers in Northern Ireland, a ready market for livestock feed and rapeseed oil cake.
Sector:
Production of Omega-9 cold-pressed rapeseed oil
Classification:
SEIS and EIS advance assurance.