"Your knowledge of the EIS rules, especially in regard to property and construction was critical to the success of the HMRC application." Alan Collie, Managing Director, Tamla Construction Limited
Description:
Tamla Construction Limited is a construction company involved in the building of residential and commercial property. It undertakes smaller construction projects for land owners/developers. The primary focus is on the residential sector, although industrial and commercial projects are also considered. The Directors of the Company have extensive track record in the construction sector which enables them to identify suitable projects.

Acting for Tamala Construction Limited, Sapphire provided EIS advice, drafted the investor Information Memorandum, provided taxation along with regulatory and corporate guidance.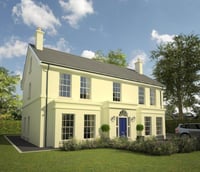 Sector:
Construction.
Classification:
EIS advance assurance.