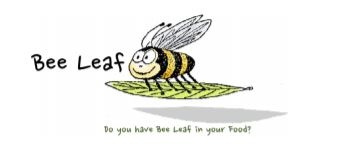 "Sapphire's knowledge on the VCT advance assurance process was excellent. We achieved our VCT advance assurance first time without any questions from HMRC. I would highly recommend Sapphire to anyone applying to HMRC for a VCT. I initially rang Boyd out the blue and it's been serendipitous; not only is he courteous, fun and friendly but his knowledge of the VCT market generally especially the regulations is excellent." Tom Naylor, Nethy AD Ltd - trading as Bee Leaf.
Description:
Nethy AD Ltd (trading as "Bee Leaf") seeks to grow herbs and leafy salads hydroponically (growing plants using mineral nutrient solutions in water without soil) in a greenhouse. The greenhouse will be powered by an anaerobic digester (providing heat and power).
Supplemental heat will be provided when required by a biomass boiler. The crops will all be located on raised benches/ gutters/ raft structures and their roots will be partially in air and in an inert medium.The Company will aim to sell the herbs and leafy salads to third party consumers such as the wholesale markets and subsequently retailers, restaurants and other consumers. The Company will co locate a small anaerobic digester to supply a greenhouse with a constant supply of cost effective heat and power enabling the produced crops to compete on price as well as quality.
Sapphire successfully obtained the VCT advance assurance from HMRC.

Sector:
Herbs and leafy salads production.
Classification:
HMRC VCT advance assurance from HMRC.