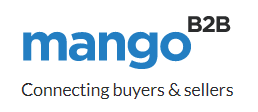 "I have worked with Boyd to obtain SEIS & EIS Advance Assurance for MangoB2B.com and found his approach to be knowledgeable, professional and very effective. Boyd Carson of Sapphire Capital is an expert in start-ups and SEIS,EIS." Shahid Maqbool, MangoB2B.com.
Description:
MangoB2B.com seeks to transform the fragmented B2B marketplace with a more integrated platform for small and medium-sized businesses by bringing in both buyers and sellers with a focused omni-channel strategy. Buyers and sellers have a simple interface to interact with and develop long-term relationships. The Company unique strength lies in the way it leverages the data to predict buying behaviour (using decision sciences) and facilitate trade transactions. The Company also integrates its platform with its customer's sourcing channels and systems (such as SAP integration) so that they can scale their businesses more efficiently.

Sector:
Online B2B marketplace.
Classification:
SEIS and EIS advance assurance.