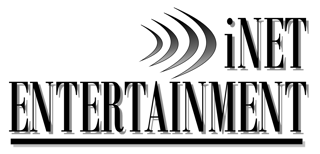 "I just wanted to drop you a note thanking you for all of your help and patience through the EIS process. As you know this process was new and unfamiliar with me – as it probably is with many of your clients. Your patience, help and most importantly your accessibility is greatly appreciated. Thank you for making it simple and painless. We are very excited at being approved for the EIS Program and in a relatively short time. If you have any clients in the U.S that would like to speak with me about my experience I would be happy to accommodate." Gene Berman, Director, iNet Entertainment LLC
Description:
iNet Entertainment, LLC is based in California, USA. The company is a marketing specialist using a ground breaking click-and-buy technology together with innovative marketing strategies to capitalize on the explosive growth occurring in the emerging markets opening up in digital advertising and internet entertainment. The Company will work with current film and video productions and commercials to help them increase the monetisation of their products by using the company technology. In addition, the company will also be producing its own video shows in order to help satisfy the overwhelming demand the internet now requires. The company enables viewers watching a show on their computer, mobile device or interactive television to click on products integrated into a show and purchase them or execute other conversion actions instantly, eliminating the need for commercial interruptions. Additionally, the company will increase viewership of online shows for its clients through its Viral Marketing Application ("VMA"), an innovative combination of strategies designed by the company that uses proven online marketing principles, to enable a show or video "go viral".
Acting for iNet Entertainment LLC, Sapphire obtained the EIS advance assurance from HMRC and prepared the investor documents, including the Information Memorandum.

Sector:
Digital advertising and internet entertainment sectors.
Classification:
HMRC EIS advance assurance of a USA company.