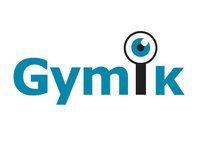 "Sapphire immediately understood our requirements, the time constraints we were bound by and enabled us to get underway almost immediately. Their service has been excellent and I have no problem recommending them highly." Guy Bucknall, Gymik Limited.
Description:
Sapphire acted for Gymik Limited on the HMRC advance assurance process for SEIS, writing the investor documents and regulatory advice. Gymik lets you track a person or entity's popularity online by merging quantity of posts and sentiment into a single, comparable number.
Primarily designed for use by 'low tier' marketing professionals and avid fans alike it can also be used as a cheap 'always on' alert system to immediately let you know when a reputation is tanking and why - or vice versa.
Sector:
Online Media
Classification:
SEIS