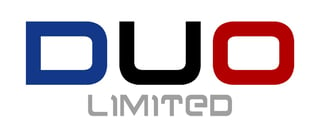 "The Sapphire Capital Team was the professional resource that DUO was looking for to undertake the regulatory challenges to properly attain approval from the HMRC." Andy Pluemer, DUO.
Description:
Sapphire Capital assisted DUO on the attainment of EIS advance assurance from HMRC and also provided corporate, regulatory and tax advice in respect of the offer for subscription. Sapphire also drafted all the investor documents including the Information Memorandum. DUO specialises in the design and development of the next generation of watch technology. DUO products are poised to meet the consumer demands as the traditional watch market and wearables market merge. Watches are a £30-billion industry, and the wearables are an additional £5-billion market and growing rapidly. DUO products provide customers with both the sense of fashion and the stature of a traditional watch, and the functionality and technology of a wearable device.
Sector:
Manufacturing and retail.
Classification:
EIS advance assurance.
Investor Information Memorandum.