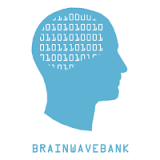 "Vasiliki and Boyd were a pleasure to work with. They demystified the whole process of applying for SEIS/EIS advance assurance, were incredibly responsive to any requests we had, and provided a first class service that I have been able to heartily recommend to other technology startups that I work with." Ronan Cunningham, BrainWaveBank Limited.
Description:
Acting for BrainWaveBank on the attainment of S/EIS advance assurance from HMRC for the company to raise private investment. The Company is developing a neuroscience platform used for tracking of brainwave activity on a daily basis in the home to enable easy tracking of brain health and early detection ofcognitive illness. Their mission is to make routine brain health monitoring accessible and affordable for everyone, transform the economics of early detection of cognitive illness, and help people to live longer, healthier, more connected lives.
Sector:
e-Commerce, science & technology, mobile app.
Classification:
SEIS and EIS advance assurance.