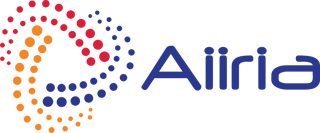 "Aiiria approached Sapphire Capital Partners to help with SEIS / EIS accreditation. Their knowledge around requirements and the application process was incredibly good. Boyd was very professional and made entire process very clear and straightforward, achieving advanced assurance in the stated timescales. I would highly recommend Sapphire Capital Partners to any business going through the SEIS /EIS process." James Perratt, Director, Aiiria Solutions Limited
Description:
Aiiria Solutions Limited is an innovative UK technology company aiming to provide leading cloud services to businesses ranging from start-up to public sector within the UK but also expanding into the EU. The company belief is that the same cloud technologies can be consumed by various sectors, albeit with differing security postures and requirements, however, these challenges can be easily remediated. The company aims to be sector specific and drive adoption with vertical alignment. Sapphire obtained the SEIS and EIS advance assurance from HMRC.

Sector:
Technology - cloud services.
Classification:
HMRC SEIS and EIS advance assurance from HMRC.