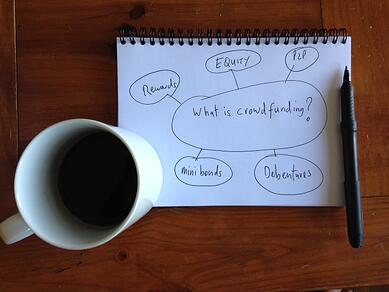 Over the past 18 months, crowdfunding has entered the vocabulary of the business community, but it can mean very different things to different people. There are currently circa 87 crowdfunding platforms operating in the UK. They are offering investors the opportunity to lend to business, buy equity in start ups and growing businesses, support projects for rewards or buy a new product which is still in development. This has led to a lot of confusion in the market place as the definition of what exactly crowdfunding is has become very broad.

Usually crowdfunding platforms are classified as being loan-based (P2P lending), investment-based or a rewards based model. These classifications have been adopted by the FCA in their recent policy statement (PS14/4) but what do they mean?

Loan based crowdfunding is the fastest growing sector with Funding Circle leading the way giving businesses the opportunity to borrow from their members. This fast and efficient way of borrowing has proved to be very successful with the Government contributing to loans. There is also anecdotal evidence that mainstream lenders have been pointing borrowers to Funding Circle if they don't meet their requirements.

The property sector is also embracing P2P lending with LendInvest, Relenedex and Assetz Capital. They are in a strong position as property is a sector reliant on debt and banks have retreated from it. Many of the platforms have grown out of existing mezzanine finance companies. Lenders can therefore be reassured that they understand the market and which opportunities to list. For borrowers, there is a lot of competition to get your project listed. What helps is a strong past record and a relationship with the platforms. The property industry is built on personal relationships and just because a funding mechanism is online doesn't mean these relationships no longer matter.

Investment based crowdfunding is much broader, the FCA have defined it as "non-readily realised securities". This primarily covers the sale of equity in unlisted private companies. Crowdcube and Seedrs have been operating for the past couple of years and have supported many start ups. For investors, the likelihood of high returns are limited as statistics suggest that only one in 10 startups succeed. However this statistic is improved on equity crowdfunding platforms because they heavily vet startups to give investors the best opportunity for success. The investors have to be aware that there will probably be further rounds of funding so your initial stake may become diluted. For the business this type of crowdfunding can give it the opportunity to find smart money. Investors who might have valuable industry knowledge or skills that can support the growing business. It will also give a business a support base of people with "skin in the game" who have a financial incentive to ensure it succeeds. Business owners however have to be aware of shareholders rights and potentially predatory aspirations of shareholders.

Where some confusion has entered the crowdfunding arena is whether a debenture (company loan) or a mini bond (also a company loan) is P2P lending or an investment. The FCA has classed them under the investment banner - non-readily realisable securities banner, which is correct, as they are more like an equity investment than a straight loan. It is a widely held view that P2P lending is a straight financial transaction. It's suggested that people lend to local businesses with an altruistic sentiment but I would argue that it's the high interest rates that's the real motivator. As discussed, equity investing in start ups is more sentimental and a long term investment with an undefined timescale for a return. Debentures offered by Abundance Generation do cover both lending and equity investment. You support renewable energy projects that have a positive impact on the environment and you receive agreed rates of interest. Win win they would argue. It's a more complicated investment proposition but as only sophisticated or other qualifying investors can invest there is an assumption that they will understand or take advice before investing.

The other type of crowdfunding is rewards based. Kickstarter have given entrepreneurs the opportunity to bring exciting new products to market and establish a large loyal customer base. If you are manufacturing an innovative product with international appeal, Kick Starter can be very effective. Present your product design, outline how you will deliver it and list your rewards. The challenge of raising the money then starts.

Both equity and rewards based crowdfunding have a common challenge which is marketing the campaign. It's unfortunately not simply a case of listing your business or project and expecting the money to roll in. It takes both time and resources to have a successful raise. Planning has to be carefully carried out in regards to organising your business and having a clear business plan. Existing share holders should be consulted and investors in equity crowdfunding raises will expect the business to have an EIS or SEIS HMRC advance assurance. Resources also have to be set aside to effectively market your raise using social media and traditional marketing techniques.

Using good professional partners will help in this process and Sapphire Capital Partners LLP are well positioned to help you take your crowdfunding project forward.

To find out more about EIS, SEIS or crowdfunding please get in touch. Sapphire Capital Partners LLP can assist throughout this process. From the fundraising to the share holder management using the technology of our partners at Crowd Valley based in San Francisco.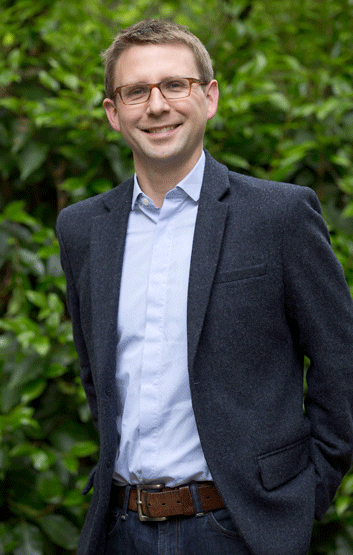 Micheal focuses on all things crowdfunding - he is a wealth of knowledge on this subject and is happy to give to advice to anyone interested! Contact him by email at michael@sapphirecapitalpartners.co.uk