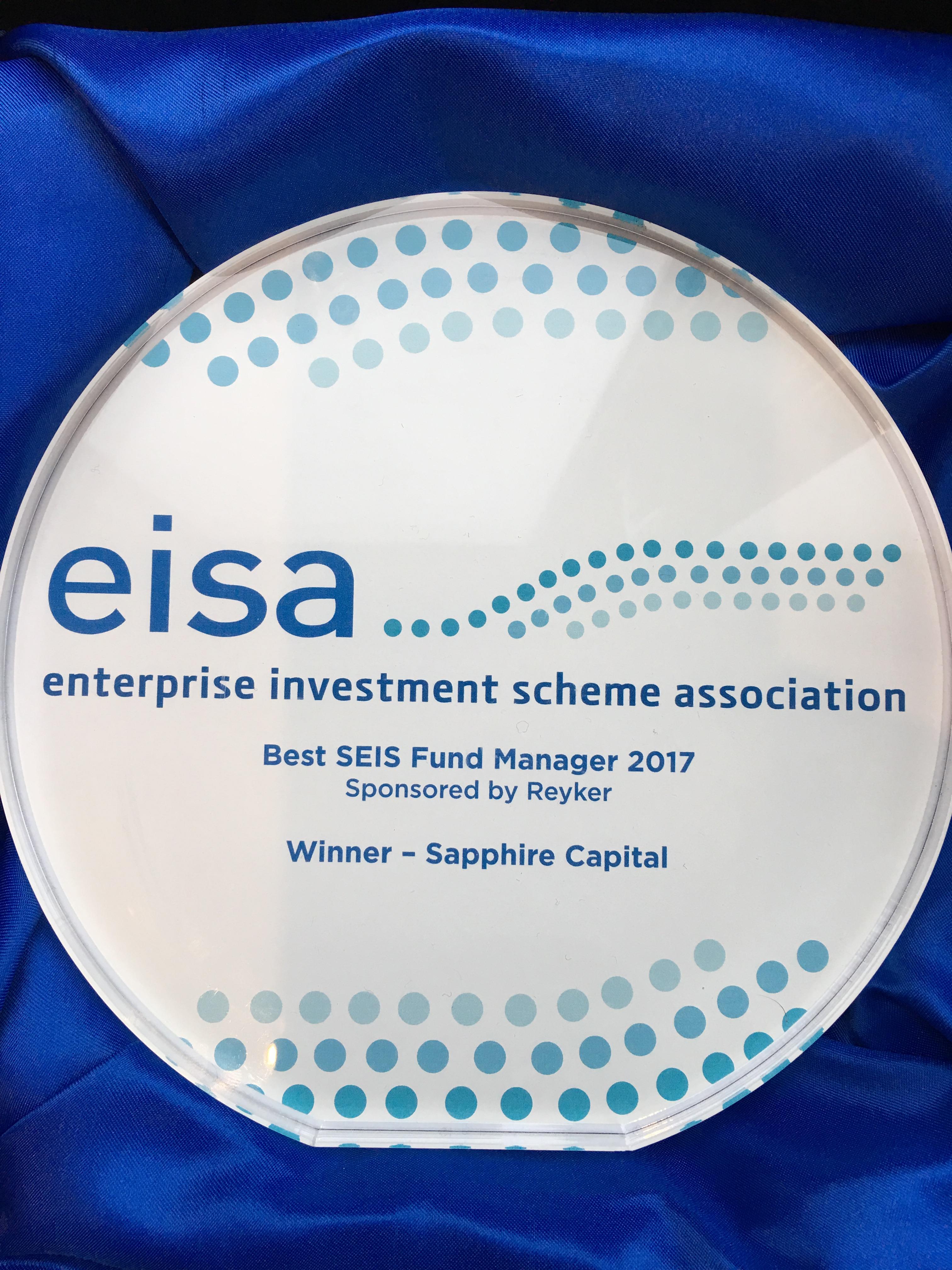 Normally we do not like to show off, but this is definitely an exception. We are delighted to have won the best SEIS Fund Manager for 2017, awarded by the Enterprise Investment Scheme Association ("EISA"), which was presented at the House of Lords last Tuesday night. A special thank you to the sponsors Reyker, all the judges and of course, the EISA. The judges commented that "Sapphire [was] very supportive of the space. Interesting mix of funds and at early stage. Strong comms and support of investors and portfolios."

Check out our various SEIS funds for yourself - here.

Oh, and I might as well say it. I was "Highly Commended" in the "Innovation, Newcomer or Rising Star in EIS and SEIS" category. Many thanks to the sponsor Deal Partners, the EISA and all the judges. The winner of this category was James Ramsey of Tax Efficient Procurement Services (TEPS) - who thoroughly deserved to win as James and TEPS are real innovators in the SEIS/EIS sector. We fully support James and TEPS.
Enough said. Back to work.