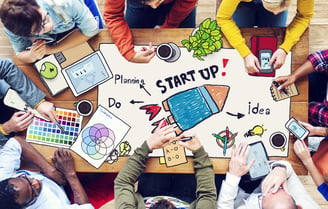 As my internship with Sapphire Capital Partners comes to an end and I take the next step in my career to join corporate America upon graduation, I wish to share the key things I learned over the past seven months in my first job within the world of corporate finance. Abiding by these may be the way entrepreneurs succeed and are as follows:
1. Help attract finance
A company's first round of finance is usually the hardest to raise - hence the importance of tapping into government support which provides investor incentivisation for "risk finance", such as the type provided by the EIS, SEIS and SITR schemes. A start-up, no matter how innovative, contains additional risk. This risk is apparent to a novice intern, as well as to an investor, who has the experience and know-how to properly review a start-up's investment documents. Therefore, entrepreneurs should consider government investment schemes in order to make their company more attractive to investors.
There have been many blogs written on the schemes by the team here at Sapphire, and they are all written in a way that's easy to read and understand. I would advise anyone interested in learning more about these incentives to have a look through the MoneyLab blogs or download one of our free eBooks on any one of the above mentioned schemes.
2. Prepare a business plan
The importance of having a thorough business plan, and well thought out financial projections can make all the difference in raising finance. I know from my experience that the number of questions that come to mind when looking through a plan is an indication that the plan needs more work. Experienced investors can tell when a plan doesn't address the critical issues that are needed to be addressed in order to provide comfort to the readers that the team has considered the main areas and/or risks for the enterprise's success; or if the financial projections are not clearly thought out or properly prepared. Entrepreneurs note: do not give potential investors reasons to not invest. I always found Sapphire's earlier blog on the "10 things to consider when writing a business plan" a good starting point when preparing a plan.
3. Get government support
Entrepreneurs need to make sure they are aware of all available forms of government incentivisation that would apply to their business - these may be in the form of grant support, R&D tax credits, Patent Box or even mentoring support. These incentivisations give start-ups the support they require to enter into the market and become competitive. It is crucial that entrepreneurs take the time consider each opportunity. For a checklist of different government incentivisations available in support for innovation, read Sapphire's prior blog "UK''s checklist for supporting innovation in companies".
4. Invest in the right people
Companies benefit by being investors in people. The start-ups and companies that I have come across through my internship may have varied in industry sector, size and maturity, but all had one thing in common: they needed a strong team of professionals in order to accomplish their goals. Business owners must have a genuine interest in developing their staff and make them feel like a valuable part of the team. By doing this, companies are therefore able to attract the best professionals for the job and get the most out of them by optimising their performance not only through financial incentivisation, but by enabling them to feel part of a greater cause, and share with the owners and managers the vision for the enterprise. Without a motivated team, a company is at risk, especially if it is at an early stage or start-up phase.
5. Be different!
Companies must find a way to make a difference. Sapphire Capital Partners' goal from the beginning has been to make a difference, and I believe that I helped the team to reach that goal by assisting their amazing clients that were typically start-ups and early stage companies which seek to make a difference. The way in which these companies seek to make a difference is through innovation; through either the creation of new sector niches, or changing/improving existing ways of doing things. Innovation appears to stem from providing a much needed solution that not only solves a problem, but also may end up providing additional/secondary benefits. A start-up or established company that can make a difference through innovation will find that it is a lot easier to convince an investor that they are worth taking a risk on, and therefore ultimately enabling themselves to have a greater likelihood to succeed in the market place.

I hope that you find my blog useful, whether you are attempting to raise capital, develop a business plan, or instil a business culture in your latest start-up. Time should be devoted to each point in order to start and run a successful business. I personally will carry these lessons that I have learned with me as I move further down my career path and hopefully be able to apply them one day to a company of my own.