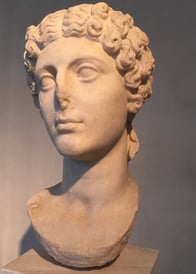 "To judge a person's capability by gender is like judging a man's intelligence by the amount of hair on his head." - Socrates.
In October 2019, I hosted the "Women in Venture Capital" panel discussion as part of the EISA's Ready Steady Grow event in Belfast. I was delighted and humbled to be hosting the first ever "Women in VC" panel in Northern Ireland. Our discussion was one of many taking place in the year, as a global effort to highlight and address the gender disparity issue within investment professions.
Many question why they should care about "levelling the playing field" in such a traditionally male dominated industry. The reason is because women investment professionals enable better returns on investments, and facilitate better strategic and financial decisions in the organisations they are involved in.
The British Venture Capital Association report issued in July 2019, indicated that within private equity, venture capital has the lowest female representation at 27%. For investment leaders it is even lower at 13%.
Women are still significantly underrepresented in the venture capital field, and particularly in leadership roles. Alongside government efforts, we as entrepreneurs, fund managers, investors must all do as much as we can to address the issue.
Proportional gender representation improves bottom line profitability and this is supported by empirical evidence:
In 2015 McKinsey research concluded that companies with a mix of male and female senior management outperform homogenous competitors by 15%.
The Carter, Simkins and Simpson 2003 report found diverse management teams make more effective decisions.
The lack of gender diversity is damaging to the profession, not only in how it operates, how it is seen, but also the bottom line and the loss of talent to other industries.
We need both public and private support to equalise the sector. Each one of us as individuals, regardless of gender, should be doing more.
In 2016 the UK Women in Finance Charter was rolled out, where finance firms pledged to promote women in the financial investment profession. I am proud that Sapphire Capital Partners is one of the signatories as are a number of our fellow EISA members.
Let's not lose our focus on addressing gender disparity that still permeates certain industries. In 2020 our attention has been diverted to other issues but it is up to all of us to keep inclusivity in mind, and to continue work on "levelling the investment profession's playing field". After all, this issue is not a new one; the topic of gender discrimination has been argued since antiquity.