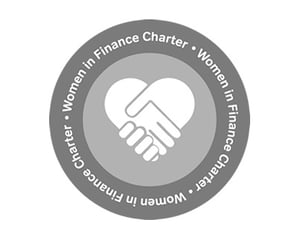 I am excited to announce that we have signed the Women in Finance Charter, which is a formal pledge of Sapphire Capital Partners LLP's support to improve gender diversity in the financial sector, and to enable business women's talent to be optimised for the greater good of businesses and the economy.
As stated on the UK government's website, "too few women in finance get to the top." Although I am very happy to see such a public and impactful acknowledgement, I believe that even this factual assertion is an understatement. Women face such significant barriers and challenges to career progression that even staying in employment within the finance sector proves difficult, and that is not even entertaining the idea or hope of rising to the top and maintaining their position there.
The Charter:
commits firms to supporting the progression of women into senior roles in the financial services sector by focusing on the executive pipeline and the mid-tier level;

recognises the diversity of the sector and that firms will have different starting points – each firm should therefore set its own targets and implement the right strategy for their organisation; and

requires firms to publicly report on progress to deliver against these internal targets to support the transparency and accountability needed to drive change."
Further information regarding the Women In Finance charter can be found on www.womeninfinance.org.uk.