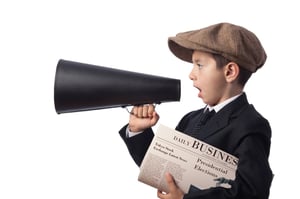 The first contact many investors will have with your business is an introductory email with a pitch deck. However, too often a pitch deck is just:
a high-level business description;

a long exploration of an industry sector;

unsubstantiated financials; and

a biography of the founder.
I often hear entrepreneurs say that the branding and production quality of the pitch deck doesn't matter. I don't agree with this. Pitch quality counts as it infers how well you can promote both the company and the product. It's true however that some investors will look beyond branding and production quality, but in my experience it's a risk not worth taking.


The typical pitch deck can leave an investor with an appreciation that the founder clearly understands a sector and has a good business idea but often lacks the clarity to make it investable. I would recommend that you consider ensuring your pitch deck answers the following type of questions:

1. What problem does your business solve or gap in the market does it fill?
2. How does your product or service solve this problem or fill this gap?
3. How will you manufacture the product or deliver the service?
4. How big is the addressable market?
5. Competition?
6. Do you and your team have the skills, knowledge, aptitude and energy to deliver?
7. Who else is involved in your business?
8. How much money do you need to create the product or service?
9. How much money do you need to deliver it?
10. What will people pay for it and how often will they pay?
11. What will success look like and how long will it take?
12. What are the investor returns, EBITDA etc.?

The appropriate degree of financial granularity to be included is arguable. Most investors want to see a snapshot that shows the company's current financial position, sales (if there are any), cost base for delivery of products/service, what the projected growth is like and how the investment monies will be spent. The sharing of this information is essential for two reasons: (1) to help investors understand where their return will come from and (2) to show investors that the founder has a firm grasp of their financial position and can present it. Make sure you can back up all your numbers, as any failure to do so may result in your potential investor walking away.

It's also important that materials are prepared and available to support the pitch deck, particularly in areas such as the:

1. Product/service design overview - patents etc.;
2. Marketing strategy;
3. Market analysis;
4. Historical financials and forecasts;
5. Bios of the founder and team;
6. Stakeholder details; and
7. SEIS/EIS Advance Assurance letter from HMRC.

Every investor has an aspect of business they have a particular interest in or see as the key indicator as to whether the company will achieve what it's setting out to achieve. These supporting documents have to satisfy them.

The pitch deck should also be prepared in a format that can be adapted for every investor and can be updated. Businesses seeking investment are generally fast growing, and the latest news/achievements will interest an investor and therefore should be included. For example, every month of sales figures strengthens your pitch's claims. It's also important to listen to feedback from every investor engagement. This doesn't mean changing the entire business model but can mean adding clarity to specific slides, being more or less ambitious in others, including another competitor etc.

Pitches are documents that change and evolve but have to be accurate and well thought-out. They are beneficial if done well and damaging if done badly.