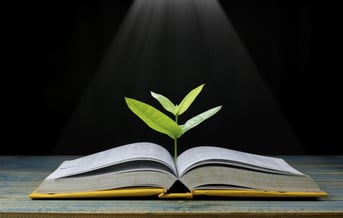 Enterprise Investment Schemes (EIS) allow high-risk start-up companies raise much-needed capital to in order to grow. EIS offers tax reliefs to investors which reduces their risk.
The scheme has various conditions a company must meet to qualify. The conditions include time frames from the first commercial sale, max employee numbers, qualifying trades and maximum raise amounts. For more information on EIS and the qualifying conditions, view our eBook.
There are certain companies that need to raise investment to fund research, development and innovation, but they are outside the normal age requirements or need to raise more money that the usual scheme limits allow. These companies can apply as Knowledge-Intensive Companies ("KIC") which have more flexibility than a regular EIS company.
The differences applying as a KIC are that they can raise up to £20 million instead of £12 million (maximum of £10 million per year), they can raise investment within ten years of their first commercial sale (seven years for a non-KIC) and are allowed to have a maximum of 500 employees (250 maximum for non KIC).
Before you can apply as a KIC, you must meet certain conditions, it must be less than ten years from your first commercial sale, your annual turnover must go over £200,000, the company must meet all the conditions of EIS and must be looking to raise over the £12 million normally allowed under EIS.
A company qualifies as a KIC if they are either:
Carrying out work to create Intellectual property and envisage a large proportion of the company business to come from this IP within ten years.
Or
20% of employees that are in a role that requires having a masters or higher degree are conduction research for at least three years from the date of investment.
The company must also be spending money on research, development or innovation from its overall operational costs, which is either:
10% per year for three years.
15% in one of three years.
The company must have done this three years before the investment or if the company is less than three years old must carry this on three years following the investment.