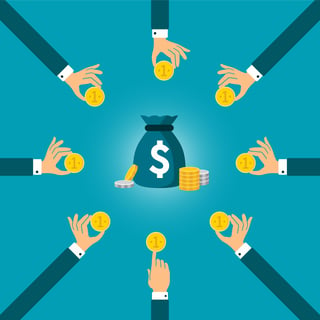 When Airpos board of directors decided to launch a round of fundraising they wanted to ensure it was open to as wide a community of investors as possible. They wanted to avoid the traditional roadshow, photocopied brochures and hard sell over coffee. They identified the efficiencies of equity crowdfunding platforms and particularly Crowdcube as the best way to raise money. They also wanted to ensure investors receive all benefits possible from investing, including those offered from HMRC.
AirPOS is the type of company the UK Government likes to encourage- it's an innovative technology company that is growing quickly, employing staff that will contribute significant tax.
To encourage companies like AirPOS to grow and attract investment from qualifying investors, the Government continues to support the Enterprise Investment Scheme (EIS). This has been designed to incentivise investors by giving them the following benefits:
30% EIS income tax relief on amount subscribed (up to a maximum investment of £1 million for the 2016/2017 tax year and/or £1 million carried back to 2015/2016 tax year).
100% inheritance tax relief after two years (provided the investment is held at the time of death).
EIS Capital Gains Tax deferral for the life of the investment on amount subscribed.
This means that if a UK taxpayer invests £100,000 in AirPOS they will receive a £30,000 tax rebate from HMRC ( as long as your income tax liability exceeded £30,000 in the previous tax year). There are additional benefits for those with significant Capital Gains liabilities. Our colleagues at Sapphire Capital Partners specialise in this sector and have produced the short video below as well as a free downloadable ebook.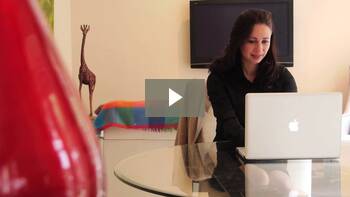 Becoming a Crowdfunder
Traditionally, investors heard of opportunities of this type from their accountants, financial advisers or through word of mouth. In the past, once you completed necessary self certification as a qualifying investor, you would be treated to a presentation, be given a brochure and an application form. If interested in investing you would be expected to sign an Investment Memorandum before carrying out your own due diligence, negotiating terms of the investment. To invest you would complete significant "know your client" procedures and then transfer funds to a lawyer's account. This process is slow and, as an investor, you have to have to arrange your own due diligence, with their associated costs.
Crowdcube launched to make this whole process more efficient.
They carryout due diligence and fact check promotional material with a level of detail that has been set by the Financial Conduct Authority.

They agree terms on behalf of all investors to ensure post raise the company will have a stable cap table for future fundraising rounds.

They allow an investor to self certify as a qualifying investor and carry out "know your client" procedures in a fast and hassle-free way.

They lower the minimum investment level so investors can build wide and varied portfolios.

They attract companies from across the country and ensure they have a clear business proposition, strong management and are investment ready.
AirPOS are one of only 2% of all companies who approach Crowdcube to meet these requirements and to be listed. Within the first 6 days they have already secured 19% of their targeted raise from 68 investors. While they did have a launch event they have secured this investment without any photocopying of EIS brochures, tough pitches over coffee and long drawn out legal and administrative hassles. Investors can also take comfort that 30% of investment will come back to them from HMRC.
Check out their raise at www.crowdcube.com/airpos