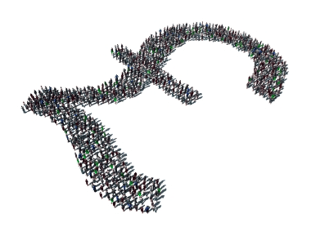 As the leading crowdfunding platforms grow to a new level of maturity, businesses increasingly view this as a way of raising investment. They also appreciate the opportunity to use crowdfunding to raise the businesses' profile, attract customers, professional partners and prepare for future fund raising rounds. The challenge is to get listed on a platform but there is some transparency in what they are looking for and what they expect from a business who wants to list. It's also clear what a company has to do to get ready:
1. Strong Corporate Governance.
If you want to list on an equity crowdfunding platform or approach any investors they will expect you to have a strong management team in place, good corporate administration (all companies house and tax filings up to date) and a clear understanding of your financial position. Existing shareholders and directors have to understand their current holdings and the impact of a valuation and issuing of new shares. It also essential to have SEIS or EIS HMRC approval in place.
2. A Business with a clear proposition.
The platform will want to know clearly what problem your business solves and how you solve it and which sectors you operate in. Platforms are keen to support products or services they understand and that fit into sectors they have had previous success in. Lifestyle and B2C business have done very well on some platforms because the crowd can easily buy into the business. If the sector is more niche specialist platforms and angel networks should be approached.
3. A Proven Business.
It is increasingly rare to find a pre-revenue business listed on an equity crowdfunding platform. They generally want to see a product or a service that has attracted paying customers or in some cases a large number of on boarded users. This provides validation of the proposition and champions who can praise and promote the fund raise. The exception to this rule is an experienced management team and a clear launch revenue stream.
4. A clear exit strategy.
It is important to have a clear exit strategy planned so investors can see when their return is likely to come. It is also recommended to offer investor rewards such as free samples of product, early releases of products, opportunities to visit or meet businesses.
5. Early money.
Platforms often expect a lead investor or committed funds to start a campaign. It has been suggested that the business finds the first 30% of the raise, the platforms network brings 30% and the final 30% comes from new investors.
6. Committed management team.
A business needs to dedicate 10 weeks to a campaign. This is 6 weeks preparation and 4 weeks live promotion. They need to develop a strong promotional campaign and management have to be available to follow up on enquiries, discussion forums and social media activity. If the expertise is not available in house, resources should be made available to bring in third party support. The commitment will have to be made clear to a platform as they want the raise to be successful.
7. Strong promotional strategy lined up.
The platform will support the preparation of promotional campaign but they will expect you to prepare a video that introduces the businesses, the team and the opportunity. The more engaging the video the wider it will be shared and impact it will have. The easiest way to share this message is through social media and twitter, Facebook (if B2C), Linkedin (if B2B), Slideshare and YouTube. Resource should be made available to respond to any engagement from these sources. A businesses' own website should been professionally prepared and be fully up to date with company, people and product/service information as this will be the closest some investors will get to the business. Links should be on everything back to the platform to make sure investors can easily access the investment opportunity. The platform will advise on FCA requirements regarding the promotion of investments. It is crucial a business accepts and follows these rules.
8. Take advice.
At Sapphire Capital Partners we have worked with many platforms and have a clear understanding of what they expect and the processes to become listed. We can also advise of other routes to funding and strategies to get there. Get in touch with us to find out how.