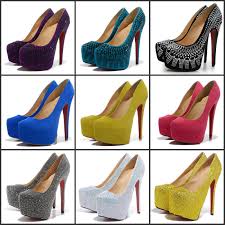 The UK Crowd Funding Association (UKCFA) have launched a PlaceSpeak topic to encourage their members and others with an interest in Crowdfunding to voice their opinions and join the debate on the future of Crowdfunding in the UK.
Crowdfunding is a recent development in the financial services sector. It is the practice of businesses borrowing money or selling equity to a large number of small investors. The two main models are the sale of equity and peer to peer lending. The FCA views the offering of other debt securities such as debentures as an equity investment. This is due to the perceived level of risk despite the fact that it is a form of peer to peer lending. Others in the design, technology, arts and charitable sectors have adopted the sponsorship/donation or reward model.
According to Nesta, £200m was invested and lent in this manner in 2012 and it is expected to exceed £1b by 2014. Platforms such as Funding Circle, Zopa and RateSetter have been helping people borrow money from their peers. They have been celebrated because they offer efficiency for borrowers and interest rates for lenders that banks cannot offer. Crowdcube and Seedrs have been very active in the equity space helping startups raise funds, gain early brand awareness and potential customer base in this revolutionary way. Abundance Generation, offer debentures in renewable energy projects. They give investors both interest and capital repayments over 19 year terms. There is a widely held expectation that new platforms will continue to launch with sector and geographic specific offerings.
The FCA has been monitoring this new market and has launched a public consultation to try and gather industry opinion and ideas before announcing new guidelines and rules to be implemented from April 2014 onward.
Speaking at the Alternative Investment Summit on Wednesday (28th November 2013) Jason Pope (from the FCA) spoke about the FCA's desire to see regulation become fit for purpose.
It was acknowledged that the FCA has been guiding existing platforms through the existing regulatory structures to lead them towards a regulated status.
They have concerns that promotions within the peer-to-peer lending sector are not accurate, that the promotional material should be careful not to exaggerate potential returns.
The main concern with the equity and debt securities platforms are that the risks are much higher than the lending model, so regulation should reflect this. Their key objective is to reduce the risk of non-sophisticated or other non-eligible investors being exposed to these types of investments.
Equity will remain closed to retail investors unless they receive advice. It will be open to High Net Worth and Sophisticated Investors. The current rules around the classification will be reviewed in 2014.
Any hope that ethical investments will not be included in the regulation is misplaced as they are still a regulated investment.
If a business offers rewards or promotes donations or sponsorship it will not fall under the regulation.
Platforms or businesses engaged in peer to peer lending will have increased responsibility to have cash reserves, monitoring and management systems in place to provide added protection to lenders if the platform fails.
The time line is very tight - it is closing on the 19th December 2013.
Although not mentioned by Jason Pope at the Alternative Asset Summit, point 1.8 of the consultation document states the following:
"This Consultation Process also applies to any firm that, using any media, communicates direct offer financial promotions for unlisted equity or debt securities to retail clients, who do not receive regulated advice or investment management services in relation to those investments, and who are not corporate finance contacts or venture capital contacts."
This means that the owner of a start up who sends out a facebook alert or tweet to friends offering a share in his business in return for seed money will be breaching the FCA regulations on the promotion of unlisted equity. If they ask for money but nothing in return they will not.
It also reflects that this consultation impacts the whole financial services industry and not just the crowdfunding sector.
PlaceSpeak is a location based public consultation platform. UKCFA have displayed all the relevant FCA documentation for interested parties to review and started a number of discussion points. Once you register for PlaceSpeak and connect with the topic you can join the discussion. You'll also be contacted regarding future consultations, so you can continue the debate.
Jason Pope did say that they are keen to receive as many contributions to this consultation as possible and that the final decisions will be made following this consultation. Your views on the future of crowdfunding are critical and need to be heard - so please log on here to make your contribution - we would very much appreciate it.