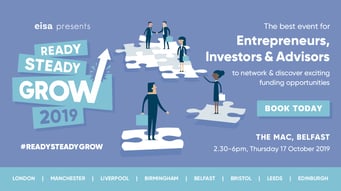 The EIS Association's "Ready, Steady, Grow" Belfast event is going to be taking place this Thursday, and will include the first "Women in Venture Capital" panel being held in Northern Ireland! The panellists will discuss SME investing in the context of EIS, what unique features female investors bring to the table, as well as gender diversity and inclusivity in the investment profession. If you are asking yourself whether this topic should matter to you, then you really need to attend.

Meet the "Women in Venture Capital" panellists.
The start-up world has significantly changed in the past few years from very expensive to enter, to very easy to set up and start a new company. Global trends continue to highlight specialised micro funds (such as SEIS and EIS funds). Despite rapidly evolving markets and significant changes to technology, we still do not see many women breaking into fund management leadership. Why is it so difficult to achieve gender inclusivity in the investment sector, when empirical data and research proves that women investment professionals increase bottom line profitability?
Our panellists will share their perspectives, what "superpowers" female professionals and entrepreneurs must harness to succeed, and how we can all work together towards a more diverse and inclusive industry. The panellists joining me for this discussion include:
Pippa Gawley, Founder, Zero Carbon Capital EIS Fund
Founder of Zero Carbon Capital, an EIS fund set up for early stage companies on a mission to fix climate change. Pippa is a clean-tech investor and mentor for early stage social enterprises in the US and UK that are creating solutions to accelerate the zero carbon transition. Pippa is passionate about building the field of impact investing to tackle the biggest problems facing our species and planet. Previous experience includes consumer facing interactive user experience research and design, and product development.
Claudine Owens, Portfolio Manager, Clarendon Fund Managers
Claudine is one of the portfolio managers at Clarendon. She graduated with a BSc (Hons) in Accounting from Queens University, Belfast and trained with PWC in Manchester. Claudine later spent 12 years working in Corporate and Business Banking where she managed a varied portfolio of business clients across a diversified range of business sectors with lending requirements ranging from £100k-£200million. Prior to starting with Clarendon Fund Managers as a Portfolio Manager in November 2018 Claudine worked in the Accounts department of Kane Group Building Services.
Monik Pham, Investor, Soho Ventures EIS Fund
Monik established and ran the operations of a successful venture capital fund, Fuel Ventures, in London where she worked closely with portfolio companies and managed the fundraising process. Prior to this Monik worked with foreign investors on sourcing and managing deal flow in the UK. She is now launching an early stage venture capital fund in London that will be focusing on software and platform companies with an all-female investing team.
Isabella Ghassemi-Smith, Ecosystem Manager, Seed Legals & co-founder of Stepforce
Isabella is the Ecosystem Manager at Seedlegals, a revolutionary new legal tech platform that lets startups and investors complete the end to end legals needed to build, grow and fund their business, at a fraction of the cost of using a law firm. Launched in 2016, SeedLegals is now the number one UK destination for start-ups to close a funding round Initially specialised in corporate law, Isabella went on to join an accelerator and co-founded her own social enterprise Stepforce, which streamlines getting refugees into work.
We hope you can join us to hear women's voices on venture capital investing!
To register for

"Ready, Steady, Grow" Belfast click here. We hope to see you there, at what will surely be a "game changer" event!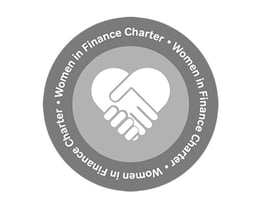 Sapphire Capital Partners LLP, as a signatory of the Women in Finance Charter, pledges support to improve gender diversity in the financial sector, and to enable business women's talent to be optimised for the greater good of businesses and the economy.