---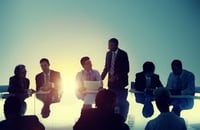 During 2014 everyone became rather excited after the announcement of a tax relief scheme connected to social investment, namely, Social Investment Tax Relief (SITR). And here at Sapphire Capital we were no different, having a number of clients who are interested in social investing.
However some of our clients who are keen to progress their business initiatives which have real benefits for society, find that the current scheme limit for eligible investment does not allow them to raise sufficient funds, so we all are eagerly awaiting confirmation of the SITR scheme expansion.
The Government has remained remarkably quiet during 2015, so what is happening?
Well the good news is that the Government has begun the process of seeking the approval of the European Commission (the "Commission"), with a formal application submitted to them in January 2015 for State aid clearance for the enlarged scheme. At that time it was noted that the Commission had committed to delivering a response no later than 18 months after this date.
One of the key elements of the expansion plan is to increase the level of investment, with the formal application noting a higher limit of £5 million per year, up to a total of £15 million per organization. /blog/sitr-expanding-the-scheme
There were expectations that the 2015 Autumn Statement, scheduled for 25th November, might bring the confirmation we seek, but unfortunately all indicators now tell me that this will not be the case.
In a recent discussion with HMRC, we received confirmation that the Government is still fully committed to supporting investment into the social sector, and sees SITR, and the expansion of this scheme as a key driver of this. It was however clear that there will be no 'rubber stamping' of the planned expansion of the SITR scheme within the next four weeks, and is more likely to be well into 2016 before we get any news on the widening of this scheme.
Not much we can do in the meantime, so let's see what the Autumn Statement brings! We will of course bring you updates on all of the tax efficient investment schemes.
If you are interested in social investing, or attracting investment into your social enterprise, and would like our help please contact us at Sapphire Capital Partners LLP. We are happy to help.