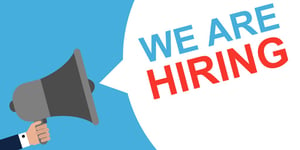 Sapphire Capital Partners LLP is a Financial Conduct Authority ("FCA") authorised, multi-award winning firm, a signatory of the Women in Finance charter, and an equal opportunity employer. We aim to supply a highly professional, efficient and personal service to our clients (primarily Seed EIS and EIS companies and investment funds) and to nurture long-term mutually beneficial relationships with clients and associated advisers.
We have a depth of knowledge that has been acquired through our involvement in the launching of multiple Seed EIS and EIS companies and investment funds.
We are an equal opportunities employer, which means that we are committed to providing equality of opportunity in employment to all persons. As such we welcome applications from individuals who are under-represented in the business. Although we prefer to have this as a full-time position, we offer flexible hours and work from home arrangements.
What You'll Have (qualifications)
University degree in business, accountancy, law or other relevant area.
Seeking experience in private equity (including venture capital, investment management and/or corporate finance).
Strong communication and analytical skills.
Ability to work within a small, yet team-oriented environment.
An open and positive attitude to learning.
Expertise in Microsoft Office applications, mainly Word, PowerPoint and Excel.
The Sapphire Capital Partners Associate Position
Full time position.
Unique opportunity for growth, flexibility and recognition within the venture capital sector.
Flexible working arrangements – can work from home or join the team at their home office in Belfast.
Working on applications to HMRC for advance assurance relating to the Venture Capital Enterprise Investment Schemes.
Opportunity to write finance related blogs for the Partnership's website.
Participate in networking events.
Opportunity to assist with the preparation of investor documents such as business plans and information memorandums.
Opportunity to assist with the venture capital investments and fund management services.
Opportunity to assist in the development of the Partnership website.
Travel to London on an occasional basis will be required.
Interested in joining us?
If you would like to apply for this position please contact vasiliki@sapphirecapitalpartners.co.uk
The closing date for completed application forms is October 15, 2019.