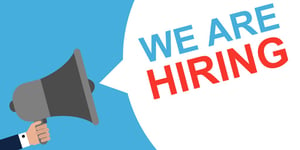 Sapphire Capital Partners LLP is a Financial Conduct Authority ("FCA") authorised, multi-award winning firm. We aim to supply a highly professional, efficient and personal service to our clients (primarily Seed EIS and EIS companies and investment funds) and to nurture long-term mutually beneficial relationships with clients and associated advisers.
We have a depth of knowledge that has been acquired through our involvement in the launching of multiple Seed EIS and EIS companies and investment funds.
As a result of the growing number of investment funds we manage, we are now seeking an individual to serve as Fund Compliance Associate ("CA"). This person will be responsible for performing monitoring checks for the portfolios and funds that Sapphire manages and will implement the applicable regulatory compliance policies, procedures and processes. In addition, the CA will be required to keep up to date with the latest FCA regulations regarding investment management.
Applicants must have prior experience in a legal, regulatory compliance or risk management role. Preference may be given to applicants who have experience with FCA regulations governing portfolio management, fund management or FSMA Section 21 sign offs.
We are an equal opportunities employer, which means that we are committed to providing equality of opportunity in employment to all persons. As such we welcome applications from individuals who are under-represented in the business. Although we prefer to have this as a full-time position, we offer flexible hours and work from home arrangements.
If you are interested in finding out more, or if you know of anyone seeking such an opportunity, please contact me by email vasiliki@sapphirecapitalpartners.co.uk
The closing date for completed application forms is November 10, 2018.