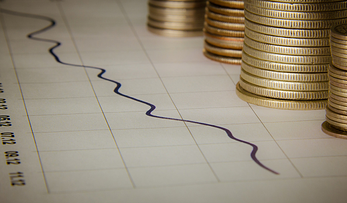 If you are looking for fund options, a Jersey Listed Fund needs to be at the top of your consideration list. This streamlined process relating to the Jersey Listed Fund applications results in it having a quick turnaround time, a simple verification process and no regulatory review if your principals meet the requirements for self-certification. It is available to companies only at this time, but is likely to be extended to limited partnerships and unit trusts established in Jersey.
The Jersey Listed Fund regime was established by the Jersey Financial Services Commission ("JFSC") starting on 9 January, 2007. The main component of this structure is that is allows for self-certification by the investment adviser rather than requiring regulatory scrutiny by the JFSC.
We believe that Jersey Listed Funds are good alternative fund structure. They certainly can be much cheaper (and straightforward) than setting up an AIM listed fund. The only downside is that the Channel Islands Stock Exchange (CISX), although a very well recognised stock exchange, does not have much liquidity associated with it, unlike the AIM market.
Besides ease of establishment, the Jersey Listed Fund also has several more beneficial options. There are no requirements to adopt risk diversification or investment restrictions and this includes any investor category, including retail. The fund does not require a minimum subscription. This new regime opens up the investing process to more investors as it is not limited to "expert" investors, meaning any authorised and interested parties can be involved.
The intent was just that; to expand investment options. When Jersey expert funds became a successful vehicle, discussion between the investment funds industry and JFSC arose around giving a fast track process to well-regulated markets and exchanges. The conclusion reached was that streamlining was appropriate in closed-funds for these markets. The particular markets were already protected by the current listing rules and requirements that offer the same degree of protection as the JFSC requirements. This made the JFSC requirements redundant and slowed down a process that did not necessarily require further scrutiny by the JFSC. In addition, the listed funds remained subject to the laws controlling Jersey incorporated companies which also offer regulatory protection for investor and shareholder interests.
The previous process for this class of funds required up to three weeks of consideration before approval. But it should be noted that it can sometimes take longer. The turnaround time for Jersey Listed Funds is published to be three days, but the norm would be closer to a couple of months. However, a simple application in check list format will guide the investment adviser to ensure compliance with the requirements and help provide correct documentary evidence. The JFSC will not review for regulatory compliance but to establish correct completion of the application. For documentary evidence, the investment adviser should be prepared to submit the Offer Document, a fund structure chart, the required confirmation and complete questionnaires regarding the directors and other principals.
To qualify as a listed fund, the fund must be incorporated in Jersey, listed on a recognised stock exchange and close-ended, that is not open for redemption's at the option of investors. Two directors must be Jersey residents but a majority of the board, including the chairperson, will need to be independent.
The streamlined option will enable speedy approvals of funds listed on European and other leading stock exchanges. Simpler investment options are always welcome and Jersey Listed Funds are a good step.
At Sapphire Capital we have first hand knowledge of setting up Jersey Listed Funds and would be happy to answer any questions you might have.
The setting up of Jersey Listed Funds is a complex area and it is recommended that you seek specialist advice. We would be happy to assist you in this regard.

As a partner at Sapphire Capital Partners LLP, Boyd spends his days structuring SEIS and EIS schemes for companies and applying to HMRC for advance assurance on behalf of clients. Contact him by email at boyd@sapphirecapitalpartners.co.uk or view Boyd's profile here.